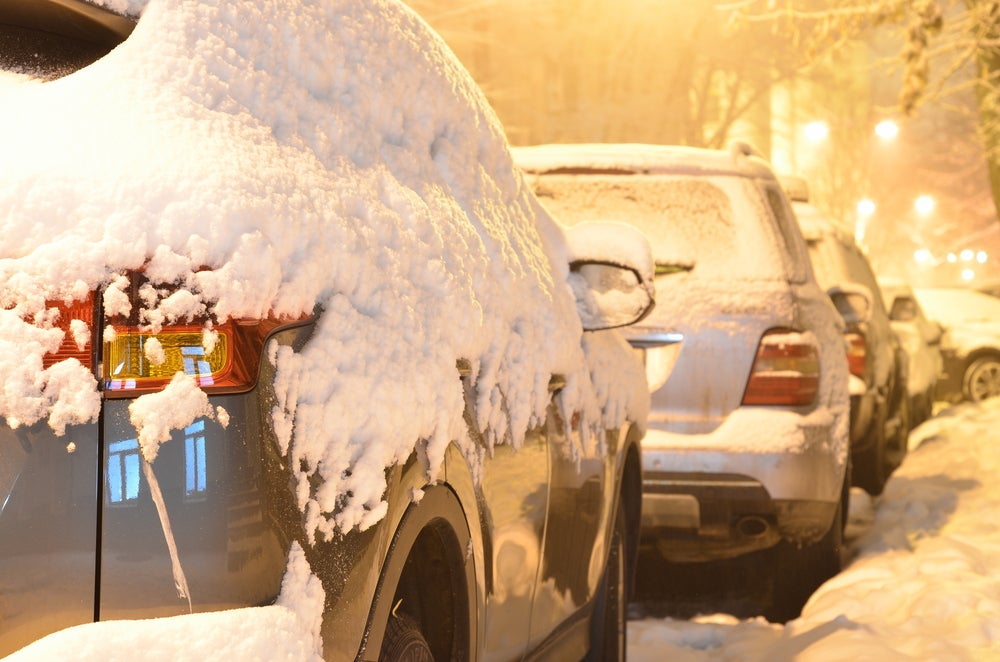 There is a correlation with the real estate market and the weather, which becomes more obvious in this time of year. If we get a heavy snowstorm this week, it will come as an indicator that winter is here and Christmas is just around the corner. The market will slow down. One of the main reasons is that sellers don't like showing their homes with people dripping wet snow through their house and buyers don't enjoy looking for a property when weather conditions are dismal. Many sellers like to take some time off to enjoy the holidays with family and friends. Buyers understand that as well.  If we don't have snow in the next few weeks, it is very possible the market will be taking off right after Christmas. I've sold properties Christmas Eve. Buying and Selling real estate is an activity that never stops. 

However, if we have prolonged severe weather, like heavy snow that lasts well into January or February, the market historically won't gain traction until the end of winter. It can take that long to come around. Conversely, if we see buds in the trees by the end of January, the hibernation period for buyers and sellers will be a short one and the market will start picking up again. In other words, we can anticipate a busier market cycle if the weather is moderate. 

There is an assumption from sellers –not always accurate– that no one is looking to buy a property during this time of the year. For those sellers who doubt the season is good to put their properties in the market, it is important to consider that the buyers, who are out there looking right now, are serious; they are out there for a reason. They are more qualified, more so than those looking during other times of the year. If people are in a position to have their properties listed during this time of year and the market is still active (keeping in mind there are no snow storms), it is worth it. There are always buyers out there, fewer, but they are out there. It depends on buyers' motivation. For example, a lot of people looking to buy a home right now are those relocating to the city and starting new jobs in January. 
The market has been transitioning over the course of the summer as 
the foreign buyer's tax
 came into effect during August, as well as 
the new mortgage rules
. Properties are taking longer to market right now.  So you want to list at a good market price, don't try testing the price in the market because there is not enough time to sit, wait and adjust later. Usually people say, "We'll start at a high price, we can always reduce it later." If you want to go down that route, fine, but it's going to be ineffective. If you want to get the job done, you have to come in with realistic expectations, understanding the state of the market and listing at price that shows value. It has to be more of a targeted effort. 
If you are thinking this holiday season is a good time to put your property in the market, 
contact me
. I will be happy to discuss your options.