Those of us who have grown up on the North Shore have watched as Lower Lonsdale has blossomed into one of the lower mainland's most popular communities. And is it any wonder? We enjoy the best of living right at our doorstep. 
For those not familiar with the area, it is known for it's deeply entrenched history in the ship building industry and has transformed into a vibrant hub of contemporary living.
The truth is we have everything we need right here and yet it is only a short Seabus ride to Downtown Vancouver if you want to take in a game or commute to work.
The Shipyards Common is the newest addition to the area, promising an active and animated public space every season of the year. The retractable allows for year-round use.
One of the most successful community events, runs from May through September every Friday evening. Visitors enjoy fresh food, locally made products, art and entertainment, a beer garden, and live music, showcasing talent from all over BC.
The new home of the Presentation House Gallery exhibits contemporary art, with a focus on photography, emphasizing contemporary Canadian work within the context of historical and international art. The organization has operated for over forty years, and has earned a reputation as one of Canada's most adventurous public art institutions.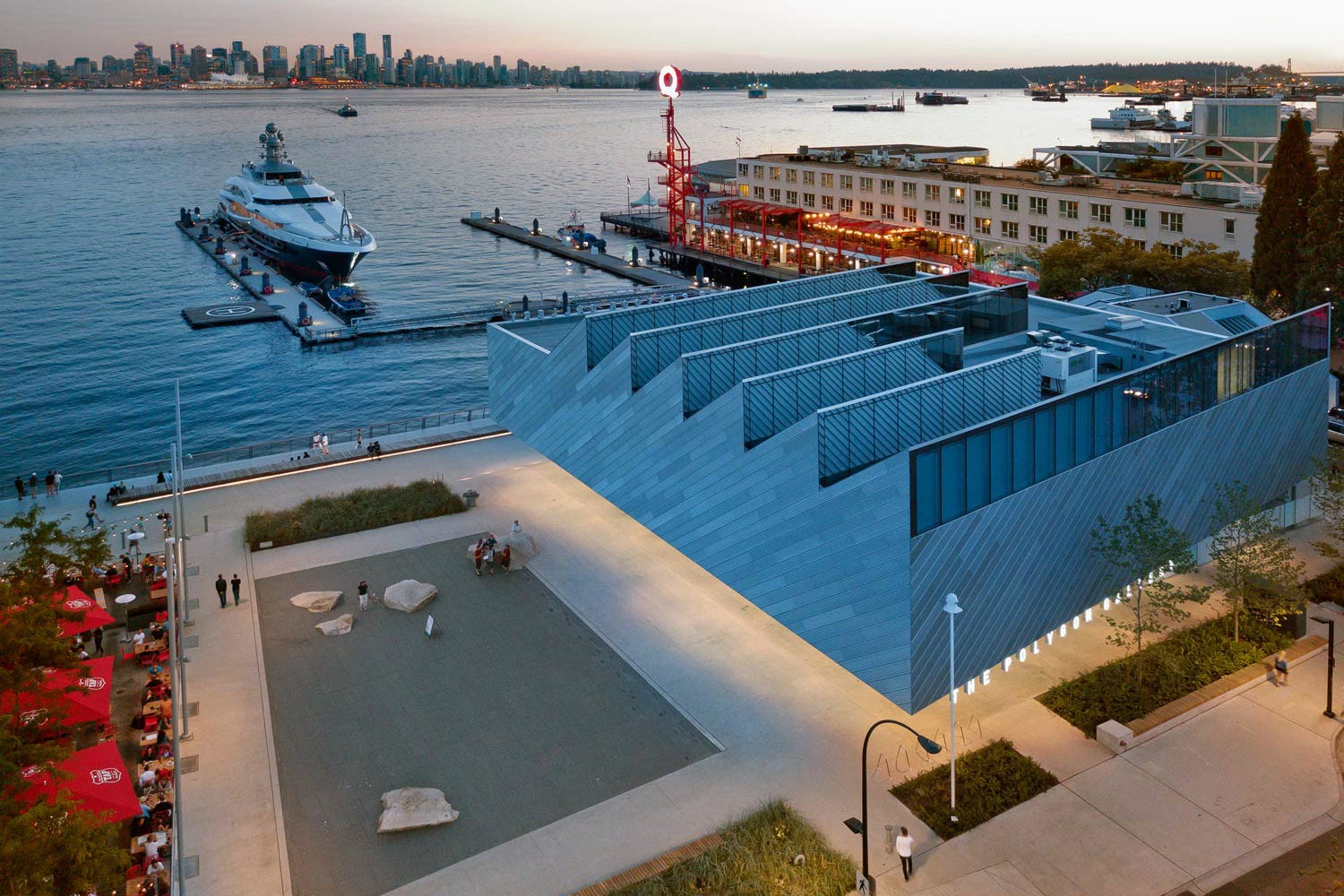 Total space: 2,300 sq. m (25,000 sq. ft) on two levels.
• Main floor: community space with exhibition area, gift shop, café (planned), floor-to-ceiling walls on three sides on concrete floor.
• Second floor: four gallery spaces with white oak floors, including an event gallery for rentals, plus a bookstore, catering kitchen, offices.
• Exterior cladding: industrial metal grating — the kind of non-slip walking surface found at marinas on gangways and docks — on mirror-polished stainless steel.
• Admission to second-floor exhibitions is by donation.
The duo formed by
the Polygon Gallery
and the North Vancouver Museum (which will be part of Promenade at the Quay, the new retail/residential complex currently built in Lonsdale and Esplanade) will transform Lower Lonsdale into the cultural heart of the North Shore.