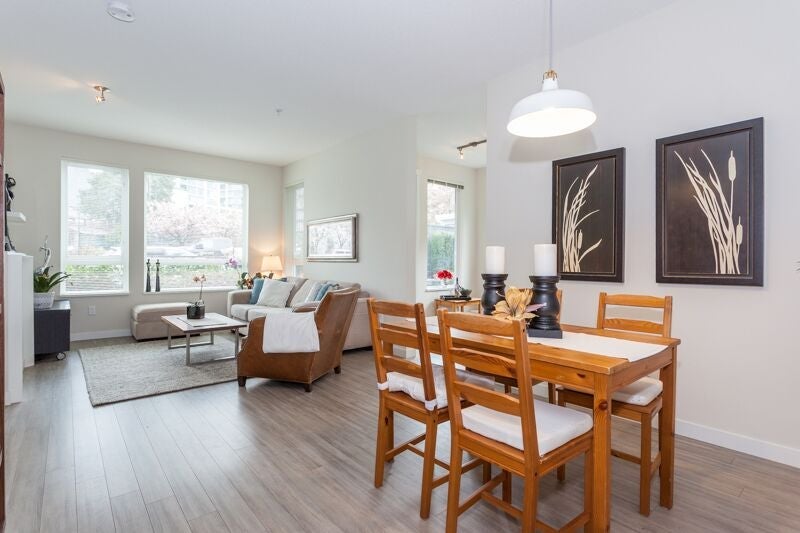 Do you know that feeling when you walk into someone else's home, and you don't want to disturb anything? You know it's not yours, so you are very careful when moving around. Well, that's not the feeling you want prospective Buyers to feel when they visit your home for sale. You want them to see themselves living in that space; you want them to explore and… feel at home.


In February,
the Lower Mainland experienced the most significant decline in sales of detached homes in previous years
. This figure may signal the real estate market shift towards a more buyer-friendly market of single-family homes. Gone are the days when a detached home sold $200,000 or $300,000 over asking price with multiple offers.
We are currently experiencing a higher detached homes inventory in our area. This shift might be intimidating for Sellers, but it just points towards needing a creative marketing strategy when selling your home. This is where home staging comes in.


Home staging
became popular when the housing market crashed, and the market was flooded with inventory. Its goal is to help homeowners and REALTORS make their listings stand out from the competition. Home staging allows showcasing your home to potential Buyers. This has been reinforced by the home renovation shows, which has become popular in the last few years, and love featuring the before and after.
It's not about creating a perfect home because we all have different visions of what this entails; the idea is to create a neutral environment so that Buyers can see the potential of the home and immediately visualize how they would personalize it. In other words, it's about creating the space for potential Buyers to see themselves in your home.  It also highlights the best feature of a property and takes the focus off the not-so-fabulous areas.
Not everyone can imagine how furniture would fit in an empty room. Staging helps Buyers understand the scale and possibilities of a home.  (Would a king-sized bed fit in this space? Yes, it does! Hmm, it might be tight!)
Here are some statistics about home staging from the
National Association of REALTORS
:
49% percent of Buyers' agents cited that homes staging had an effect on most buyer's view of the home.

     

77% of buyers' agents said staging a home made it easier for a buyer to visualize the property as a future home.

    


Staging the living room for buyers was found to be most important (55%), followed by staging the master bedroom (51%), and staging the kitchen (41%).

39%

of sellers' agents stated that staging a home greatly decreases the amount of time the home is on the market.

31% of Buyer's agents said that staging a home increased the dollar value offered

between 1 and 5% compared to other similar homes on the market that are not staged.

 
I am a believer in what home staging can do for a home that is for sale, and my services include it because I have seen the benefits.
There are some properties where home staging may not benefit, for example, they might be too big. Most of the time we can work with the clients own furniture and accentuate the features with some extra things.
As my client, you don't have to worry about anything. If you are thinking about selling your home,
contact me here
.