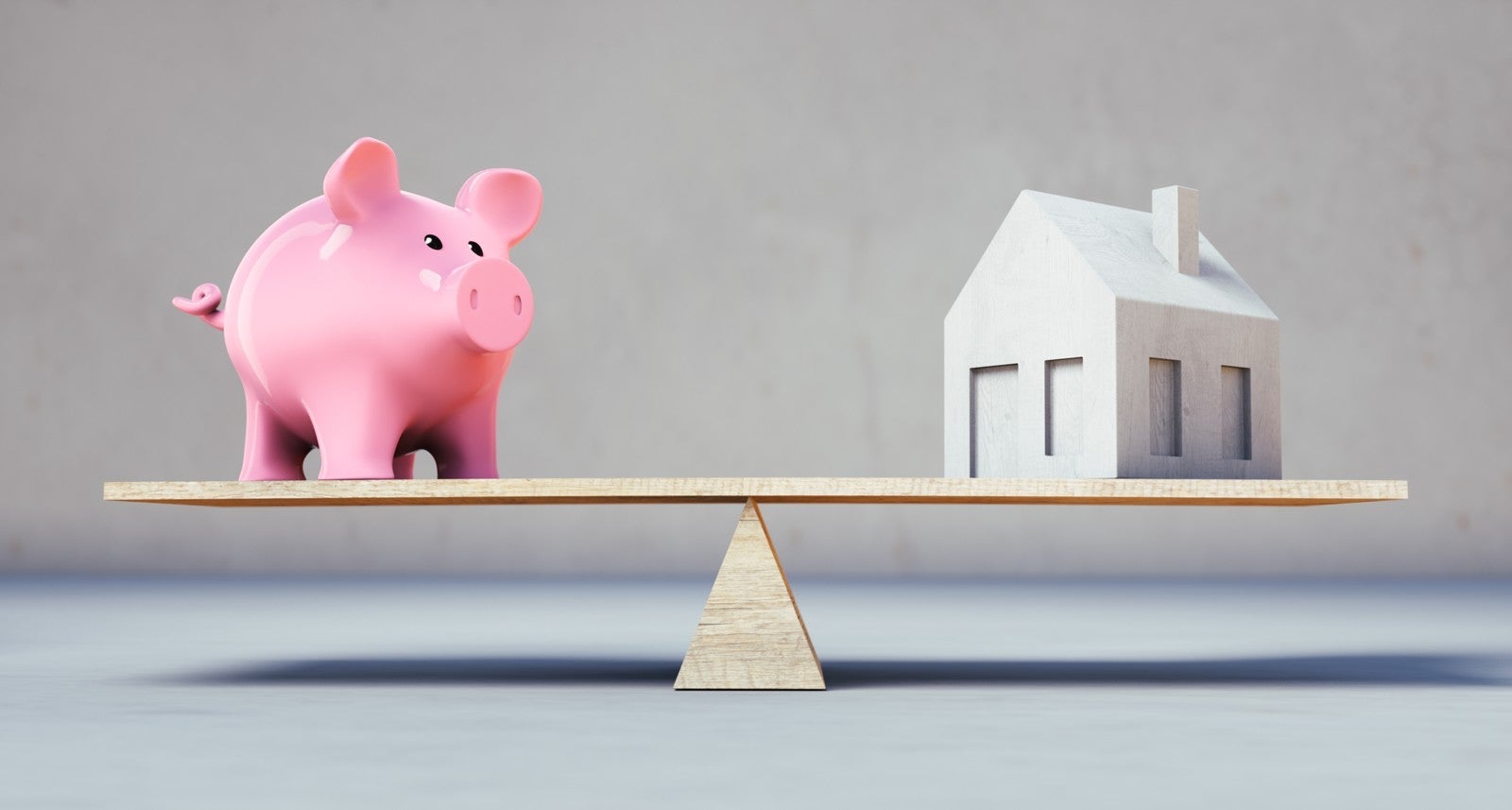 Residential home sales in the region totalled 1,484 in February 2019, a 32.8% decrease from the 2,207 sales recorded in February 2018, and a 34.5% increase from the 1,103 homes sold in January 2019.
In a nutshell, there was an increased supply from home sellers and below average demand from homebuyers. "For much of the past four years, we've been in a sellers' market. Conditions have shifted over the last 12 months to favour buyers, particularly in the detached home market," Phil Moore, REBGV president said. "This means that home buyers face less competition today, have more selection to choose from and more time to make their decisions."
These figures may not seem encouraging for sellers. However, there are few points that need to be noted for these numbers to make sense.
1) Not all properties are created equal
Note that when Phil Moore is talking about a buyer's market, he refers mainly to detached homes. Determining the type of property is essential when talking about a market. Condos and townhouses on the North Shore, for instance, remain in a more balanced (although leaning toward a buyers) market where price point and presentation continue to be key issues.
Keep in mind the overall sales figures don't necessarily reflect your local market or style of home. For example two friends, one located in North Vancouver who is selling a condo and the other in West Vancouver selling a house would be having completely different experiences in their respective micro markets. The difference being the type of property, location and price point.
2) The weather didn't cooperate
This February was the coldest February in our region in the last 30 years and is part of the top 10 with most snow. I've talked before about
the correlation of weather and the real estate market
and last month we saw its effect. Many open houses were cancelled because of the snow, and there was less traffic in those that weren't cancelled. It doesn't necessarily mean the Spring market is going to be slow; it just means that there has been a delay, but the momentum is starting.

3) The latest figures tell a better story particularly in our local market
Another critical point to consider is that the figures released by the REBGV are a month old and do not necessarily reflect the current situation. Below you will find the latest figure of North Vancouver Residential Sales as of February 28. As you can see, sales are in an upward trend, and we can expect more movement in the coming weeks as we fully approach the spring market.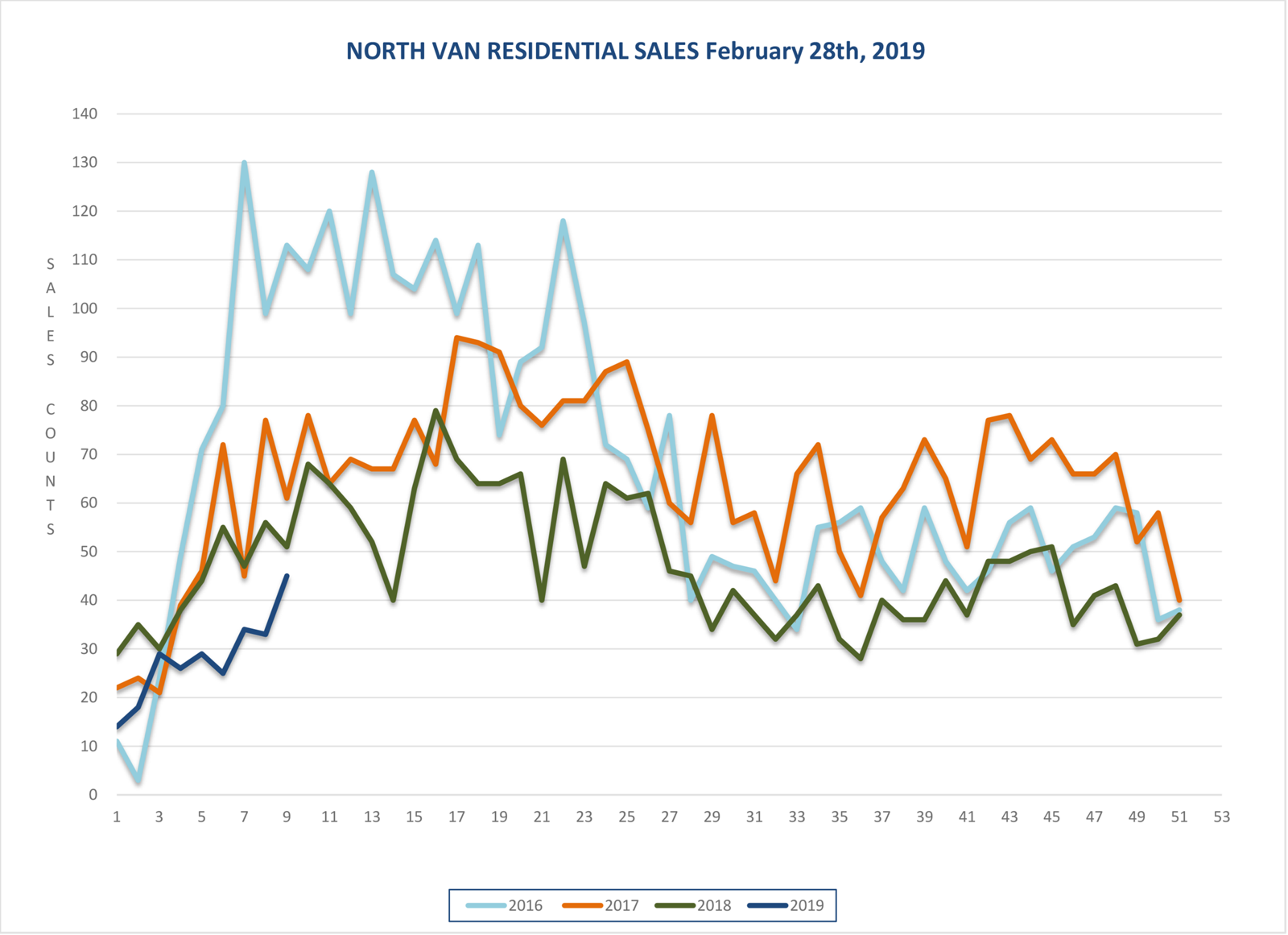 To wrap up this market update:
Yes, we are currently in a balanced market where pricing correctly has become the major key aspect to a successful sale, followed by presentation.
As for buyers, there is less competition than in the previous years, which means more selection and space for negotiation. Many buyers tend to try to time the bottom of the market before making a purchase. However, we never really know when the bottom occurred until we can look backward to see when it passed.
A hallmark of balanced markets seems to be assumptions and expectations. Buyers tend to look to the sellers assuming they will reduce their price after some time on market. Sellers however expect that if a buyer is interested they will make an offer and then the seller will negotiate. The end result is that buyers and sellers tend to just stare at each other waiting for the other to make the first move.
One more point to consider. No market lasts forever. In fact, every day that goes by moves us closer to a change in market conditions. Over the last 20 years as a realtor I've seen many market types and each one brings its own challenges and opportunities
If you are thinking of buying or selling your home,
contact me
. Let's talk about your specific situation and the opportunities in your real estate market.