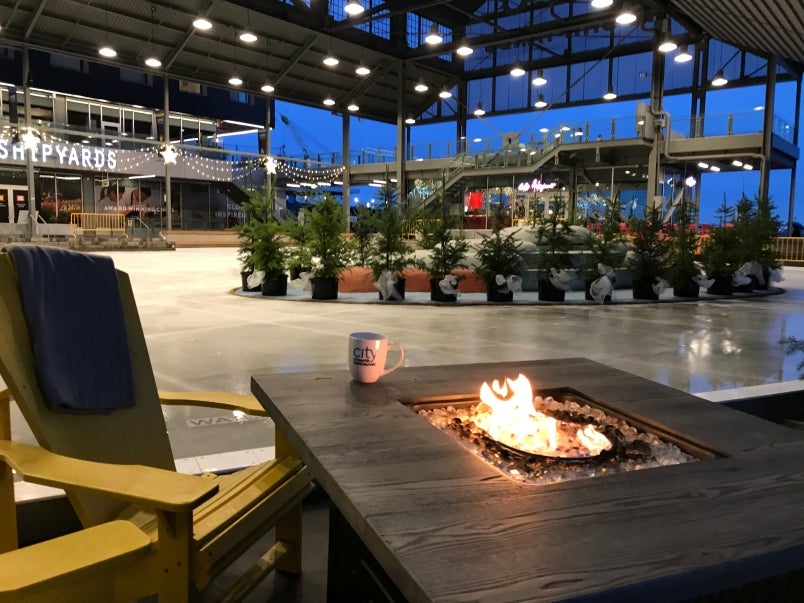 Just in time for Christmas, the City of North Vancouver's new skating rink opened on December 19. The 12,000-square-foot ice surface is free and is open from noon to 7 p.m. daily, with skate rentals available for $7 for adults and $5 for children. The new facility is expected to be a significant winter draw for the North Shore.

"It gives me tremendous joy and pride to deliver to our community, the City's newest waterfront amenity at our Shipyards, the much anticipated, Skate Plaza," says Mayor Linda Buchanan.
According to the North Shore News, the project was initially slated for a mid-November opening, but there was some trouble with the freezing equipment in one small section of the rink. The kinks have all been ironed out now, and the ice is ready for skaters to explore its smooth surface, which includes some winding and weaving through a few islands, which serve as water features in the summer.
 The plaza is open to the elements from the sides, but the entire ice surface is covered by a retractable roof, allowing skaters to enjoy crisp, clean ice even when it is pouring rain, as it has been the last few days. 


Skate Plaza Information
Skate rentals are available for $7 (quantities are limited)adults and $5 children.

Hours: 12-7 p.m. daily (closed on Christmas Day).

Supervision is not provided at ANY time

Helmets and skate aides are available free of charge

Helmets are mandatory for all kids 12 and under

No food or drink is permitted on the ice

Skate Plaza will close periodically for ice cleaning
More Shipyards News
Additionally to the Skate Plaza, the brand-new heating stations are open. Perfect for those visiting the Winter Wonderland in which the Shipyards has been transformed.

On another note, CapU Lonsdale is open. Mayor Buchanan and Capilano University President Paul Dangerfield celebrated at the grand opening along with guests and students, last week. CapU will add vibrancy and energy to the complex, while allowing students to experience education in an accessible, central, and scenic setting.
Yesterday, JOEY Restaurant Group announced that its flagship JOEY Shipyards will open on January 23, 2020. The new restaurant boasts a two-storey spacious patio with stunning views of downtown Vancouver. The patios here will be open year-round and will feature a retractable roof and fire bowls for those chilly nights. JOEY Shipyards' main level features a showcase kitchen, a large island bar, and cocktail tables, while the second level has ample room for private parties of any size.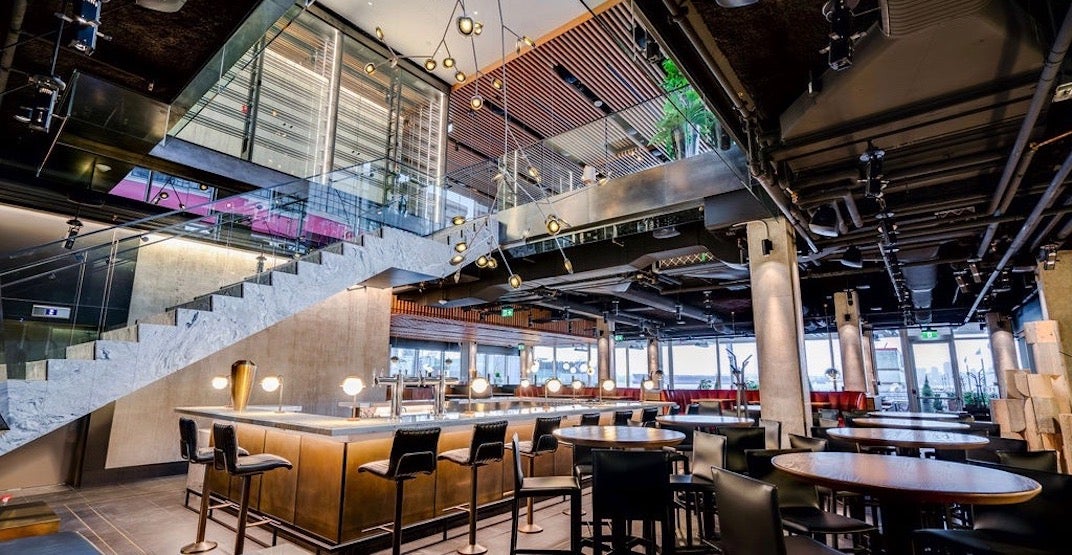 The fabulous amenities at the Shipyards and the Lonsdale Quay have transformed the neighbourhood. Lower Lonsdale has become the most vibrant, urban area of the North Shore with many restaurants, breweries, and activities that make it a walkers' paradise. If you are thinking of buying a home in Lower Lonsdale,
do not hesitate to contact me
. With over 20 years of experience and a Lower Lonsdale specialist, I welcome the opportunity to be of service
Wishing you the very best of the holiday season!