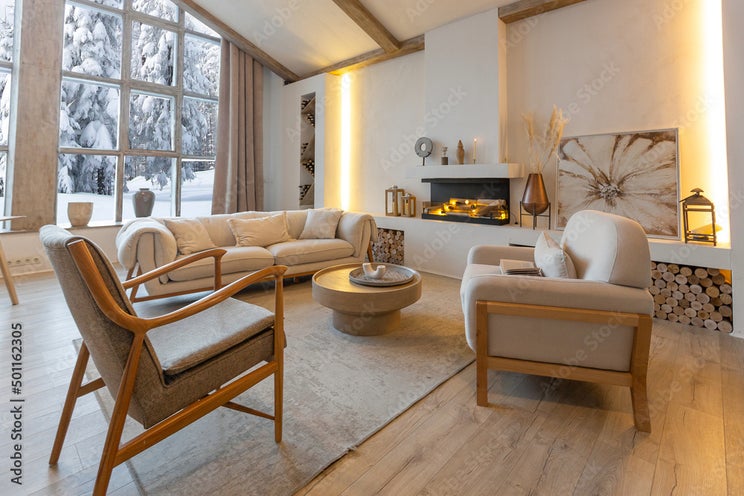 As we embrace the cooler days and the rustling whispers of falling leaves, selling your home in North Vancouver's winter
landscape can be a uniquely appealing experience for prospective buyers.
The key to a successful sale during these colder months lies in presenting a cozy sanctuary that beckons them inside from the chill. Here's how you can prepare your property for a winter sale and make it stand out
.
First Impressions Last, Even in Winter
Your home's first encounter with potential buyers can leave a lasting impression. Start with the yard; a well-raked lawn free of debris and strategically placed evergreens can paint a vibrant picture even on the grayest of days. Next, ensure your home is a beacon of warmth by installing sufficient outdoor lighting. Pathways should be well-lit, not just for aesthetic appeal but for safety, as North Vancouver's wintry conditions set in. Remember to salt sidewalks if needed and provide a matt for Buyers to place their shoes.
Step inside and what do you feel? Your home must be a refuge against the cold. Ensure your heating system hums to perfection, with vents cleaned and filters replaced, creating an embrace of warmth the moment a buyer steps through the door. Insulation should be checked and windows sealed to keep the elements at bay.
Create a Winter Wonderland Inside
Invoke a sense of comfort with soft, warm decor. Plush throw pillows and thick blankets invite buyers to envision snuggling up on a cold night. Subtle lighting additions can combat the early twilight with a warm glow, while a gentle scent of baking can fill your home with the nostalgic aromas of the season.
While the market may traditionally slow down as the temperature drops, your sale doesn't have to. A home that radiates warmth, safety, and charm can defy the cold and attract buyers looking for a winter haven. With these tips, your home will not only be winter-ready but will stand out as the heartwarming find in the North Vancouver real estate market.
Ready to list your North Vancouver home this winter? Contact me for personalized advice and expert assistance every step of the way. Let's make your home the hottest property on the market!
Best,
Greg